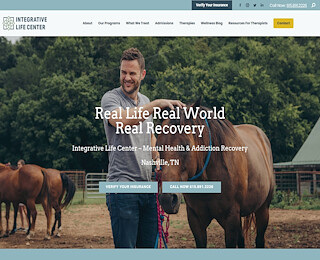 Intensive outpatient programs(IOPs) are treatment programs that address addictions, eating disorders, depression, or other challenges that do not involve round-the-clock monitoring. They help patients go about their normal daily activities without tampering with their daily routine. 
IOPs are established to aid individuals to lead normal lives while undergoing treatment. They help with relapse management and provide coping strategies.
IOPs are very important in caring for individuals who need help in overcoming addiction. With IOPs family and work commitments can be met while getting intensive care. There is the home advantage with a safe home environment and support from family.
No form of addiction is easy to deal with. With our IOPs in Tennessee, we can help you identify the underlying issues that lead to these addictions as well as referring trauma resolution.
We aim at helping individuals repair their relationships be it interpersonal or with loved ones. We are here to help you develop healthy coping skills and refine relapse prevention plans.
We have trained community physicians who prescribe addiction treatment medications. 
We help build a support network and redefine life after addiction.
Tennessee, like every other part of the world, has people battling addictions. It is imperative to get help because we all need help.
Stages of Addiction Treatment 
There are several stages of treatment for issues concerning addiction.
Level 0.5:early intervention services
Level 1: outpatient services
Level 2: intensive outpatient services
Level 3:residential /inpatient treatment service
Level 5:medically managed intensive inpatient services 
Benefits of Intensive  Outpatient Programs
Allows You Maintain Family Support
An outpatient program gives you the flexibility of maintaining a normal life and family support. It allows you to maintain your responsibilities while recovering. Taking care of children is a big task and not all parents can afford a nanny to help with this huge responsibility. Outpatient programs offer flexibility and freedom to afford you to lead your normal life and take care of your wards.
Support From Family And Friends
Isolation is a big threat to addiction as it could make the road to recovery slower. With the help of supportive family and friends, the road to recovery is made easier. Our IOPs offer programs that can be achieved with the help of your support systems.
Privacy
A major challenge with addiction recovery is shame and embarrassment. A lot of people find it difficult to admit that they have a challenge. This prevents a lot of people from registering at facilities. Our licensed professionals who work discreetly are committed to your privacy.
We also understand that though you like your privacy, you do not want to be a lone ranger. As a result of this, we put you in a recovery community with other individuals struggling with substance dependency. These groups share their experiences and how far they have gone on the road to recovery.
Lower Cost
Outpatient programs are significantly less expensive than inpatient programs, hence several people opt for this. If you can't afford an inpatient program, an outpatient is your go-to choice. An inpatient program could cost as much as 200% more than an outpatient program. We all like to cut costs right? Outpatient programs are pocket-friendly.
Keep Up With Normal Work And School Life
IOPs assist you to continue your normal life as it is not easy to uproot your life, leave your job or school to stay in an enclosed environment for weeks or even months. As an addendum, maintaining a normal life can make the recovery process easier and faster. Our IOPs help you with recovery while allowing you to continue with your responsibilities.
Our intensive outpatient unit offers an excellent opportunity for our patients to recover from substance dependency. Do you reside in Tennessee and need help? Contact Integrative Life Center where you will gain the strength to heal from life's challenges: 615-891-2226
Iop Treatment Program Tennessee