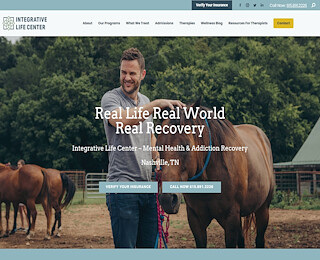 Eating disorders are illnesses characterized by severe anxiety about weight gain and body shape as well as exhibiting unhealthy eating habits. Eating disorders usually involve binge-eating or eating very little food, which is both extreme appetites and are harmful to the person's body as well as their mental health. 
Men and women both experience eating disorders although women are usually portrayed as the only ones suffering from them on social media. The three most common eating disorders are Bulimia Nervosa, Anorexia Nervosa, and Binge Eating Disorder. 
Treating an Eating Disorder in Nashville
Treating an eating disorder depends on the type of disorder you have and the symptoms you're experiencing. If you're in Nashville, you can enroll in our eating disorder treatment center. There, we combine nutrition education, psychotherapy, monitoring by medical personnel, and at times, prescribed medication. 
A well-thought-out approach to eating disorder treatments will help you get to achieve a healthy weight, manage your symptoms and improve your mental and physical health. 
Eating Disorder Treatment Plans
Whether you're getting treatment in a rehabilitation center or with a healthcare practitioner, a team of personnel that is trained in dealing with EDs will be quite beneficial to you. Your team will likely include:
A dietitian to educate you on proper nutrition 
A mental health practitioner —for example, a psychologist
Medical/dental specialists to treat adverse effects of the eating disorder. 
Your loved one(s) such as partners, parents, guardians, or other members of your family. 
After gathering your team, you can move on to the next stages of eating disorder treatments. 
Developing an Eating Disorder Treatment Plan
You and your team will need to find out what you need to get better and how to make it happen. After you've cleared this up, the next thing to do is develop a plan for your treatment. It involves treating the physical effects of your eating disorder, setting goals and objectives, and identifying what resources might help achieve these goals. 
Psychotherapy
After you've developed your treatment plan, the next thing to do is to take the first step —psychotherapy. Psychotherapy is the most important part of your ED treatment plan. It can last for a few months or many years. Psychotherapy aims to help you to:
Build healthy eating routines and reach a healthy weight
Mend your relationships with loved ones
Replace unhealthy habits with healthy ones
Develop healthy reactions to stressful situations
Nutrition Education
In addition to psychotherapy, dietitians on your treatment team will educate you on your eating disorder, the importance of eating well, and help you work towards eating healthy again. Nurturing education will help you to:
Understand the importance of nutrients in the body
Work towards having a healthy weight 
Develop healthy and regular eating routines
Medical Monitoring and Medication
In our Nashville eating disorder treatment program, we will have you monitored and routinely checked on by skilled and empathetic medical personnel. We don't usually prescribe medication, since medications cannot cure eating disorders. 
Most times, the only medications prescribed are antidepressants. They help to prevent the dangerous drop in mood that leads to binge eating, starving, or purging. 
No matter how skilled your team is, your recovery still depends on you. To have a successful treatment, you have to put your heart into it and decide to get better. 
Contact Us
If you or a loved one needs an eating disorder treatment in Nashville, please contact us. We have a skilled team comprising of skilled professionals who will do their utmost best to help you or your loved one to a successful recovery. Contact Integrative Life Center where you will gain the strength to heal from life's challenges: 615-891-2226
Eating Disorder Treatment Nashville