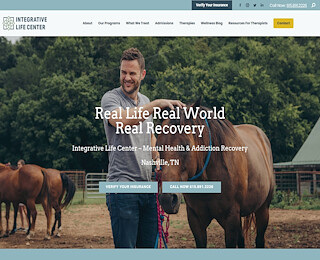 Eating disorders are hard on the sufferer, as well as all their loved ones. The best thing to do is enroll in a recovery program. If you are in Tennessee, you're in luck —we're offering the best eating disorder recovery program in Tennessee. We will take care of your mental and physical health while teaching you how to take care of yourself when you eventually leave our program. 
Our Eating Disorder Treatment Plan
Each person needs a custom-designed treatment plan because of their unique strengths, weaknesses, symptoms, and how severe the eating disorder is. The most successful treatment plans nurture the patient's mental and physical health equally. 
Our goal is to treat your eating disorder, help you develop a healthy relationship with food, and help you build healthy ways to cope with stress. 
The best way to approach an eating disorder is as a team, which is exactly what we do in our eating disorder recovery program in Tennessee. Our treatment team includes dietitians, psychotherapists, medical personnel, and sometimes, psychiatrists. 
The team also includes the patient themselves and their loved ones —such as family members, close friends, or significant others. We include the patient's loved ones because their support encourages the patient to strive harder to recover from their eating disorder. 
Here are the ways we'll take care of you if you enroll in our program:
Medical Care and Treatment
Our priority is to stabilize our patients and address urgent or chronic health problems. If the person is severely malnourished, suicidal, suffering from other illnesses or complications, they will have to be hospitalized until they're stabilized and can move to the next phase of treatment. 
Outpatient treatment only becomes an option when we're certain the patient isn't in immediate danger of hurting themselves because of the eating disorder. 
Nutritional Education
Nutritionists or dietitians are on our team for several reasons:
To counsel the patient on how important nutrients are to the body
To develop balanced diet plans with the patient
To help the patient attain and maintain a healthy weight 
To help the patient develop a healthy relationship with food
Therapy
Therapy is one of the most important parts of our treatment program. Therapy helps the patient identify what originally triggered their eating disorder and how to avoid the triggers. It also helps to replace negative and self-destructive habits with healthier and more positive behaviors. 
Therapy also plays a significant role in teaching the patient positive ways of dealing with difficult situations, relationship issues, trauma, and negative emotions. The common types of therapy we offer are:
Individual therapy
Family therapy — it is therapy with the patient's family members present 
Group therapy — it allows patients to interact in groups 
Hospitalization/In-Patient Treatment
Hospitalization is only necessary when the patient suffers from severe mental health and physical issues, or if they suffer from anorexia and are completely unable to eat. Anorexia comes with medical complications which can be life-threatening and can lead to hospitalization. 
The main goal of hospitalization is to help stabilize the symptoms being displayed by the patient and help them get close to a healthy weight. 
 Contact Us 
If you or your loved one wants to begin eating disorder recovery in Tennessee, you can contact us to enroll in our eating disorder recovery program today. Contact Integrative Life Center where you will gain the strength to heal from life's challenges: 615-891-2226
Eating Disorder Recovery Tennessee