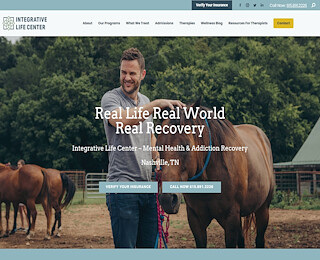 The need for eating disorder recovery in Nashville will depend on the disorder you have along with any symptoms. A disordered eating treatment program will often include a combination of nutrition education, psychotherapy/psychological therapy, medical monitoring, and the possibility of medications.
You will usually find that Nashville eating disorder treatment will involve looking at other health issues that the eating disorder may bring on. Some of these conditions could be serious to life-threatening if the patient goes untreated for too long. If it seems as though the eating disorder does not begin to improve while using standard treatment or health problems arise, the patient may require another type of inpatient program or hospitalization. 
It is always best to have an organized approach when it comes to eating disorder recovery in Nashville. This is the only way a patient can manage symptoms while working on mental health and a good healthy weight.
Know What to Look For 
There are several signs that may tell you it is time to seek help via a professional eating disorder treatment program, including: 
Binge eating
Compulsive/excessive exercising
Sudden interest in diets and weight loss, including specialized fad dieting
Diet pill, diuretic, or laxative use
Chewing and spitting food
Self-induced vomiting
A notable drop in body weight
Irregular or impulsive eating habits
Feeling as though you're overweight even after losing weight
Feelings of disgust, guilt, or depression while around food
Misuse of insulin (for individuals diagnosed with diabetes) 
Do Not Wait 
When it comes to something as involved as an eating disorder, you need to know that treatment should never be delayed. There are several reasons you should never put off enrollment in a Nashville eating disorder recovery program, including: 
Suicide remains to be a major cause of death for people with an eating disorder
Substance and alcohol abuse is much more common for someone who shows the signs of an eating disorder
Those who have eating disorders will often have symptoms for about six years before them getting the treatment they need
Within the United States alone, there are over 10k deaths each year that are a direct result of one or more of the known types of eating disorders
Of all mental illnesses, eating disorders have some of the more significant mortality rates 
Many people need eating disorder recovery in Nashville who are afraid to reach out due to denial, negative experiences, stigma, or confusion about some of the symptoms they have. You must know that you never have to go through this alone, and we are here to help at Integrative Life Center. 
Do you want to learn more about the programs that we have to offer? We have compassionate counselors who are standing by and ready to take your call. Contact Integrative Life Center, where you will gain the strength to heal from life's challenges by calling (615) 891-2226. We would love to talk with you about your concerns or set up a time to take a tour of our facility.
Eating Disorder Recovery Nashville